Sustainable
8 June 2022
Visit of the Israeli Ministry of Environmental Protection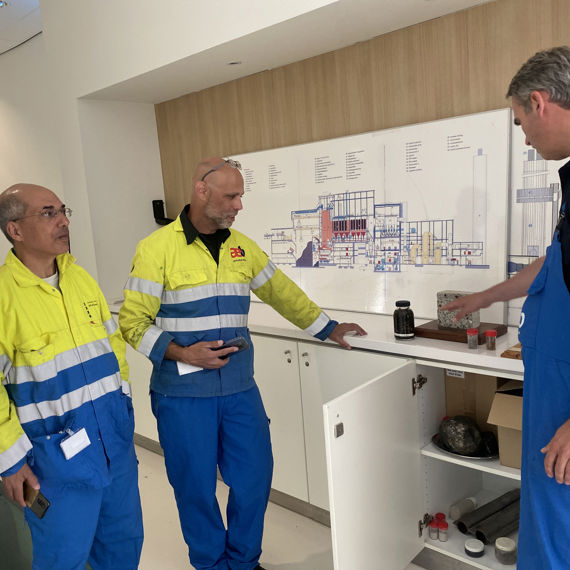 Also from Israel they know where to find AEB when it comes to sustainable waste processing. Last week we had a visit from Yoav Goell and Avi Ben Tzur, from the Israeli Ministry of Environmental Protection.
They have an issue to tackle in Israel: how to process household waste as sustainable as possible? They ended up with AEB. We have been a leader in sustainable waste processing for many years now and we extract as many usable components as possible from municipal waste. We turn the residual flow into sustainable energy.
What did the Israeli delegation want to see? Our Asset Management department, the Energy from Waste (EuA) department, the Waste Bunker and of course our Separation Installation.
It is always good to share knowledge, because by sharing knowledge we ensure that we continue to work together towards a sustainable and clean society.